First Light Wows First 1000 Visitors
Posted 7 Jun, 2022
Our stunning new addition, the First Light Pavilion opened its doors to visitors for the first time on Saturday, with over 1000 people exploring the new building over the Jubilee weekend.
"It was a huge moment finally to welcome visitors to the First Light Pavilion and see all our hard work pay off. I'm delighted to have reached this milestone and grateful to everyone that supported us on this journey"
Teresa Anderson, Director of Jodrell Bank Centre for Engagement
The First Light Pavilion is a £21.5m development supported by The National Lottery Heritage Fund, and has been years in the making. It follows Jodrell Bank's recent recognition as a site of Outstanding Universal Value when it was awarded UNESCO World Heritage Site status in 2019. The First Light Pavilion was created to tell the inspirational stories of Jodrell Bank's world-leading contribution to science, heritage and culture.
Highlighting the site's global reach, our first visitor had travelled all the way from Boston, US!  Scott Stransky (pictured below) had taken a red-eye flight arriving in Manchester that morning before driving straight to Jodrell Bank. An Atmospheric Science graduate at MIT, Jodrell Bank was also the 150th World Heritage Site that he's visited!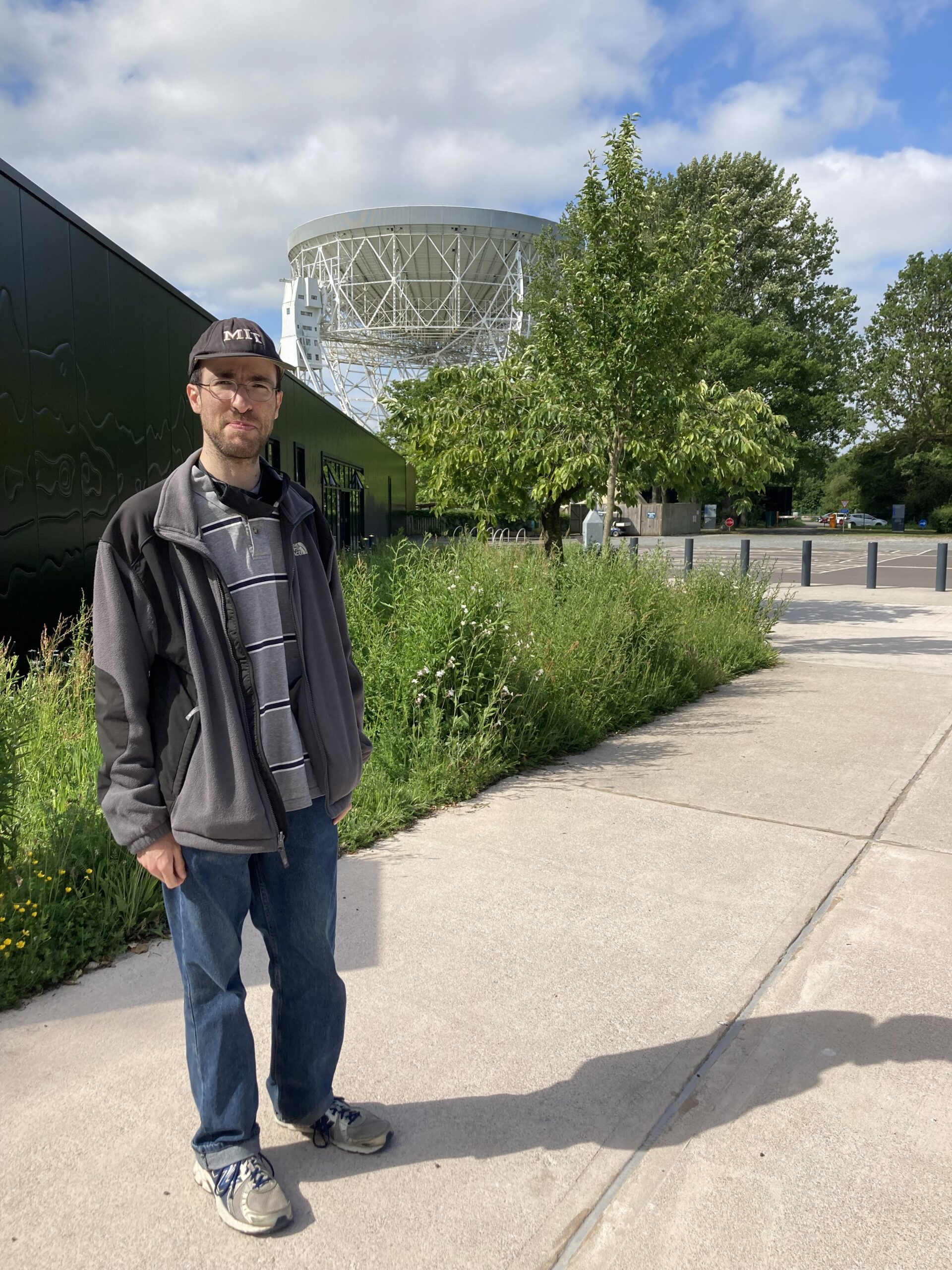 Others had come from right across the country including from Glasgow, Essex, Plymouth and Norwich. A visitor commented on the experience
"The whole day was marvellous, an experience I will never forget. Every moment was captivating and utterly enjoyable. From the initial welcome, to the beautifully designed and totally absorbing new Pavilion."
Julia Riley, Head of Interpretation and Engagement was welcoming visitors into the building over the weekend
"It was a delight to see people's reactions to what we've created here at Jodrell Bank. Its just been so well received by everyone and its wonderful to see."
Jodrell Bank is open Tuesdays – Sundays, 10am – 5pm with last admission at 3:30pm. Tickets are priced at just £12 for adults and £8 for children. There are concession rates for over 65s and students, and under 4s go free. There are also discounts for family groups and options to add on extras too, including planetarium-style shows in the Space Dome.
More from Jodrell Bank
How curious...