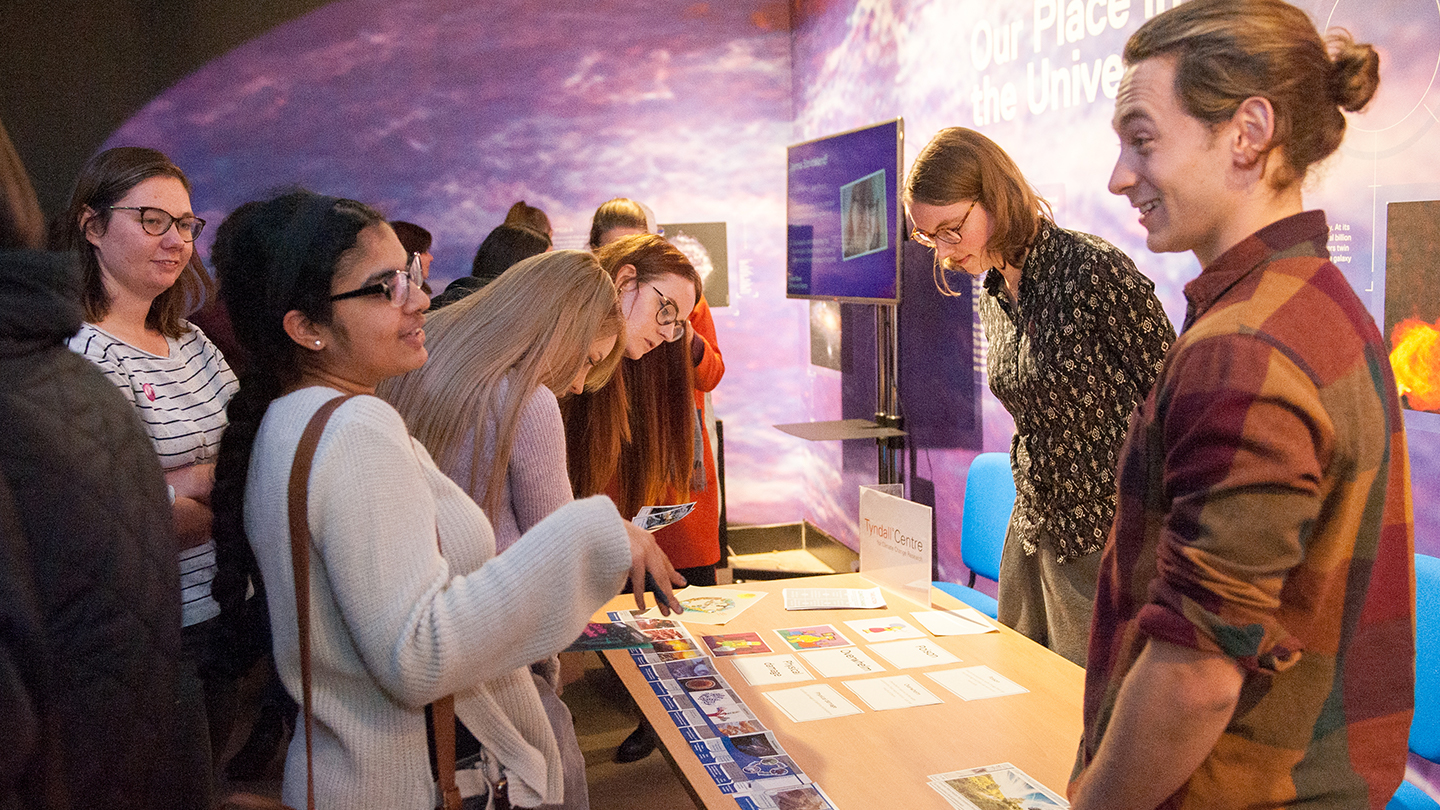 Current Vacancies
Café Staff – Casual
Are you passionate about great food, exceptional customer service, and the wonders of the cosmos? If so, we have the perfect opportunity for you: Jodrell Bank Centre for Engagement is looking for enthusiastic and dedicated individuals to join our hospitality team on a casual basis across a range of shifts including midweek, weekends and evenings.
As a member of the hospitality team, you will be an integral part of our ongoing work to provide visitors with delicious food and beverages in a unique and inspiring setting. Your duties will include:
Taking orders and serving food and drinks to our visitors in our Planet and First Light Cafés.
Providing exceptional customer service, answering questions, and offering recommendations.
Handling payments and using our point-of-sale system.
Assisting with restocking, maintaining inventory levels and ensuring the café is clean and presentable.
What We're Looking For:
Excellent communication skills and a friendly, approachable demeanor.
Ability to work effectively in a fast-paced environment.
Attention to detail and a strong work ethic.
Flexibility to work on a casual basis, including midweek, evenings, weekends and school holidays.
Previous experience in a café or customer service role is a plus, but not required.
What We Offer:
Competitive hourly wage.
A unique and inspiring work environment at a UNESCO heritage site.
Discounts on merchandise and café items.
If you're excited about the idea of working in a café with a view of the stars, we'd love to hear from you!
To apply for this position, please send your CV to jodrellbank@manchester.ac.uk before 16th October.
Jodrell Bank Observatory is an equal opportunity employer. We celebrate diversity and are committed to creating an inclusive environment for all employees.
Explainer, Full Time 
The Centre is looking to appoint an Explainer for visitors to Jodrell Bank Centre for Engagement, working 5 days over 7 on a rota basis, providing answers to their questions, introducing them to exhibits (indoors and outdoors) and describing Jodrell Bank's science, engineering and heritage in a friendly, efficient and informative way. This is essentially a public-facing role, although it will also sometimes include elements of organising and supporting other activities in the Centre.
Ideal candidates should be knowledgeable and passionate about astronomy, with the ability to instil that passion in others and have enthusiasm for public engagement work. Candidates should be good communicators and take pride in delivering excellent customer service. The ability to work flexibly and collaboratively is essential, contributing to team working within the Discovery Centre and assisting with additional duties as required, in particular any front of house duties.
To apply for this role, please click here.
For questions about the role, please contact, Christian Knight, christian.knight@manchester.ac.uk
Volunteering at Jodrell Bank
From gardening to crafting and everything in between, our volunteers play a vital role in helping us achieve our mission. Making new friends, learning new skills and knowing you're contributing to a great cause are all fantastic benefits of joining our team.
Engaging with visitors
We're currently seeking some friendly and outgoing volunteers to assist our Engagement Team. Volunteers will not only have opportunity to help us make a great first impression on our guests, but will also have the chance to explore our new facilities – including our fully interactive exhibition, The Story of Jodrell Bank – and enjoy an immersive experience in our Space Dome. Our Engagement volunteers will be primarily asked to greet and direct visitors as they arrive in our new First Light Pavilion, as well as helping staff our exhibition spaces.
If you enjoy meeting all types of people and would like to spend a few days at Jodrell Bank each week  please contact us at jodrelleducation@manchester.ac.uk