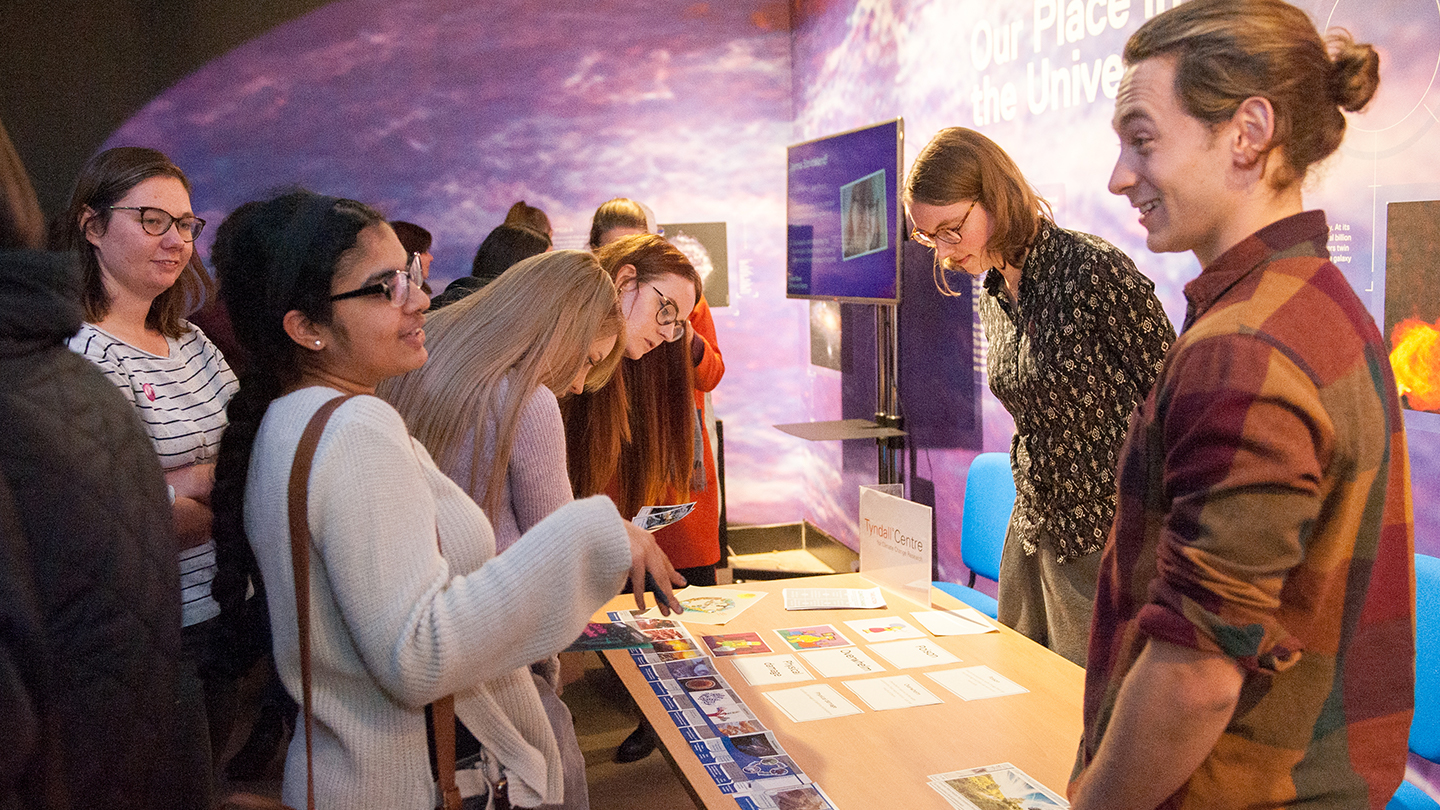 Current Vacancies
Head of Operations
We are on the search for an exceptional new member of the team to become our new Head of Operations. Follow the link below to find out more and apply before 8th December.
Volunteering at Jodrell Bank
From gardening to crafting and everything in between, our volunteers play a vital role in helping us achieve our mission. Making new friends, learning new skills and knowing you're contributing to a great cause are all fantastic benefits of joining our team.
Engaging with visitors
We're currently seeking some friendly and outgoing volunteers to assist our Engagement Team. Volunteers will not only have opportunity to help us make a great first impression on our guests, but will also have the chance to explore our new facilities – including our fully interactive exhibition, The Story of Jodrell Bank – and enjoy an immersive experience in our Space Dome. Our Engagement volunteers will be primarily asked to greet and direct visitors as they arrive in our new First Light Pavilion, as well as helping staff our exhibition spaces.
If you enjoy meeting all types of people and would like to spend a few days at Jodrell Bank each week  please contact us at jodrelleducation@manchester.ac.uk
Work Experience
Our work experience programme for the academic year 2023/2024 is now full