Take a seat among the stars…..
Posted 13 Sep, 2022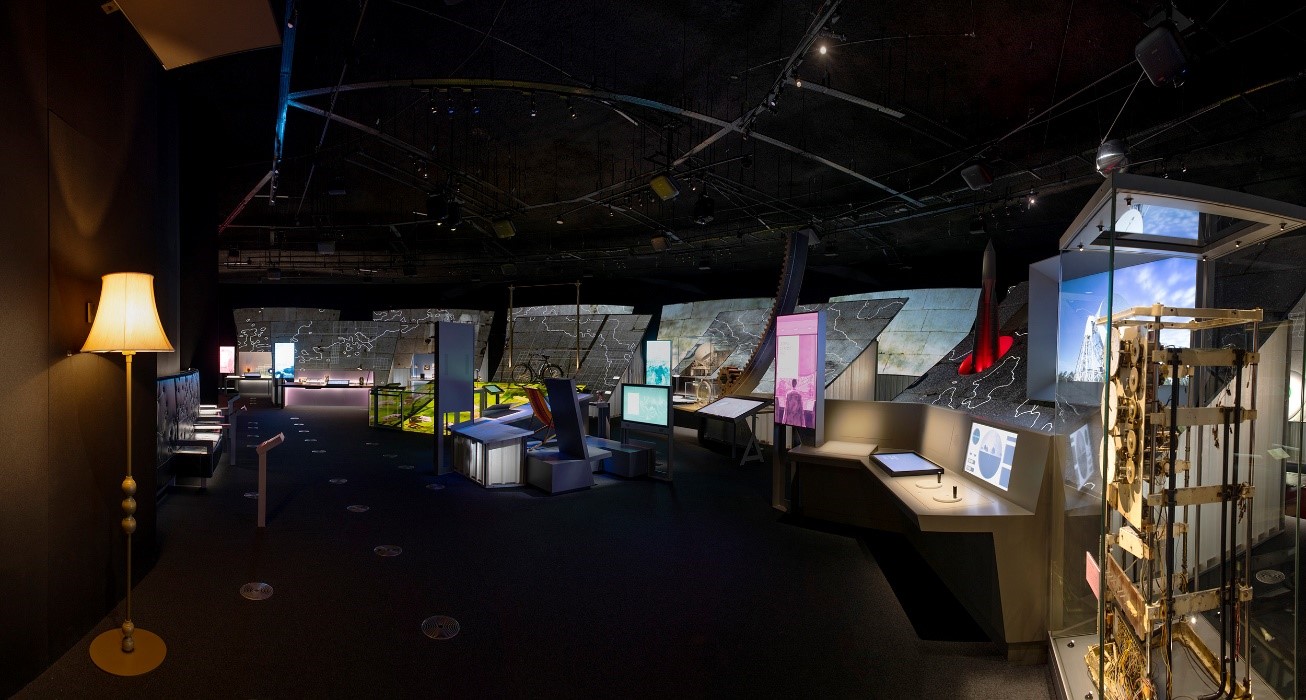 We want to welcome as many people as we can to our world here at Jodrell Bank – so that people can find out about the Universe around us and feel wonder at the amazing Cosmos that surrounds us.
As part of this, we decided that we would include as many forms of interaction in our gallery as possible, so that people with different abilities can have a great experience when they visit us.
One of our Tactile Exhibits is a little unusual, as it depends on the combination of the knowledge of a Professor of Astrophysics with the skills of a superb upholsterer – a real crossover collaboration.
The Star Seats
Our new gallery in the spectacular First Light Pavilion tells the story of Jodrell Bank.
We used huge panels saved during the restoration of the Lovell Telescope as screens onto which we project mind-blowing images of the Milky Way, our Moon and other pictures to tell the story of the development of astronomy.
Behind the dish panels we have a series of beautiful bespoke Star Seats, where people can sit and listen to the voices of people who have been part of the story over the years – and still work today on exploring the farthest reaches of the Universe.
The seats are all upholstered in different coloured leather – and their backs have upholstery buttons, which keep the padding in place and make them comfortable, as usual.
But… unusually, the buttons aren't spaced at regular intervals across the backs, but are distributed in patterns that depict the constellations in the night sky above us.
This means that people who have little or no sight are able to trace out the patterns in the night sky in a 'star trail' that winds across the whole gallery.
In a special detail, we have also included some steel buttons to represent objects out in space that can't be seen by any of us, objects that can only be observed using a radio telescope. None of us have seen these as they are invisible, but we can all share the experience of finding out where they are in relation to other objects, stars and galaxies, out in space.
More from Jodrell Bank
How curious...