A new moment of transformation
After years of planning, the First Light Pavilion opened to visitors on 4th June 2022. The stunning new building is at the heart of a £21.5m project to open up the inspirational heritage of Jodrell Bank to even more people.
First Light at Jodrell Bank is supported by the National Lottery Heritage Fund, the UK Government (DCMS), The University of Manchester, and a number of kind donors, including the Wolfson, Garfield Weston, Denise Coates, and Stavros Niarchos foundations. 
Architecture
The striking building, designed by Hassell, takes the form of a grass-topped 76m diameter dome which cleverly mirrors the shape and scale of the landmark Lovell Telescope.

By maintaining an age-old tradition of building structures that express our relationship to the skies above us, the building also makes reference to ancient sites such as Stonehenge and Newgrange, by aligning with the Sun via a meridian line cut through the dome's entranceway. Facing due south, a slim vertical window right in the centre of the building invites the sun to shine through a finger of light that moves across the entrance foyer as the day goes on, acting as a giant sundial.
Design
Created by leading exhibition designers Casson Mann, the First Light Exhibition will bring to life the Jodrell Bank story.

Audiences are able to see fascinating archive materials brought together for the first time including audio, film, diaries, letters, plans and photographs, in innovative digitial displays and projections.

The exhibition fabric is made from the skin of the Lovell Telescope, bringing visitors into direct contact with the authentic metal dish which has 'listened' to the heavens and been touched by cosmic rays and 'space dust.'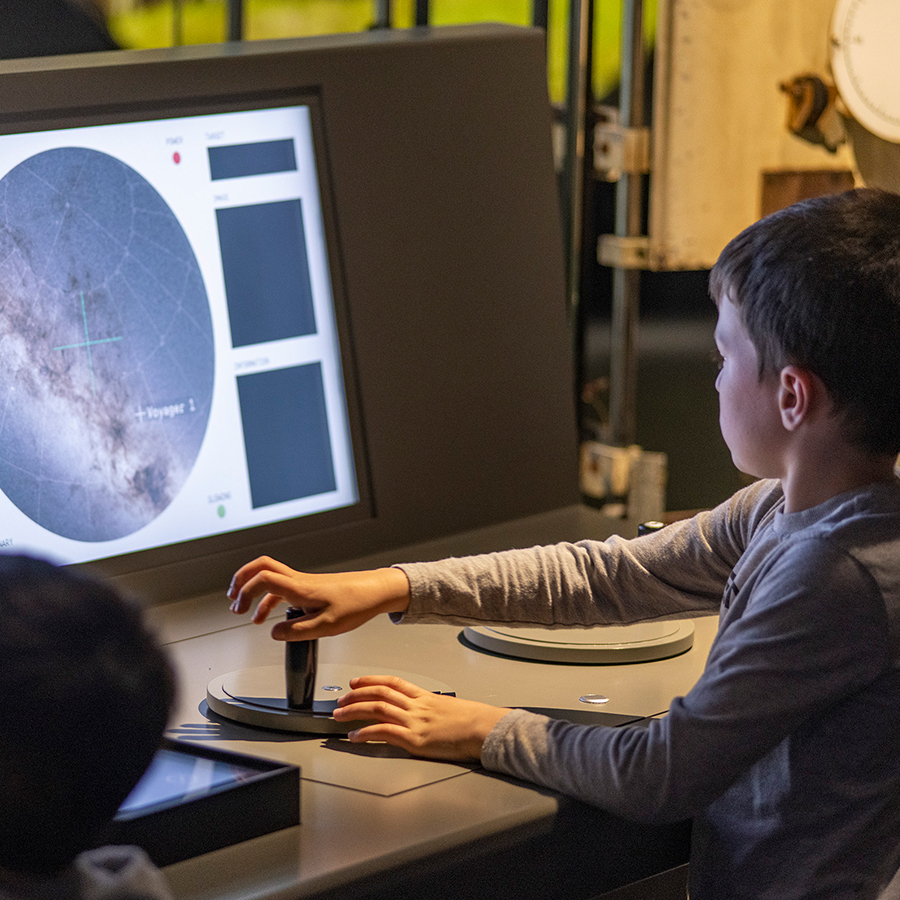 Space Dome
All visitors can experience a vivid Dome Show in our custom built auditorium, complete with a curved projection screen and an impressive 9 digital projectors.

The state-of-the-art auditorium will offer every visitor an immersive audio-visual experience with a specially commissioned short film about the story of Jodrell Bank. Audiences looking for even more can add on a 30 minute session of one of our NSC Creative Films

Suitable for stargazers 10+