Memories of Jodrell Bank revealed
Posted 30 May, 2022
As we prepare for the opening of our National Lottery Heritage Fund supported First Light Pavilion, we've unearthed an incredible connection…
Barry Wade, the father of The National Lottery Heritage Fund's Executive Director, Isabel Hunt, had worked as a trainee engineer at Jodrell Bank from 1951-1952.
During his time on site, Barry and his colleagues worked on model versions of the Lovell Telescope.
Images passed down from his working days show off the workers' engineering skills and how Jodrell Bank used to look.
Barry not only shared treasured photographs with his family, but also his fond memories and stories. One memory that Isabel recalls is that Barry and his colleagues had an interesting nickname for what is now the Lovell Telescope – the 'Hat Box' telescope.
Sir Bernard Lovell had been looking for a solution to balance the dish to create the structure of his telescope. The story on site was that Lovell had a 'lightbulb moment' on how to solve the engineering problem when he opened his hat box to get ready for work one day.
I don't know if that was true or not, but it was one of my father's lasting memories from his time there.

When I joined The National Lottery Heritage Fund, I was really looking forward to making a difference for the UK's heritage, but it was even more exciting to find out that one of our major investments was intertwined with my very own family heritage.

My father spoke very fondly of his time at Jodrell Bank, and along with all the other fascinating history being shared as part of the First Light Project, I am sure these stories will inspire the next generation of engineers.
Isabel Hunt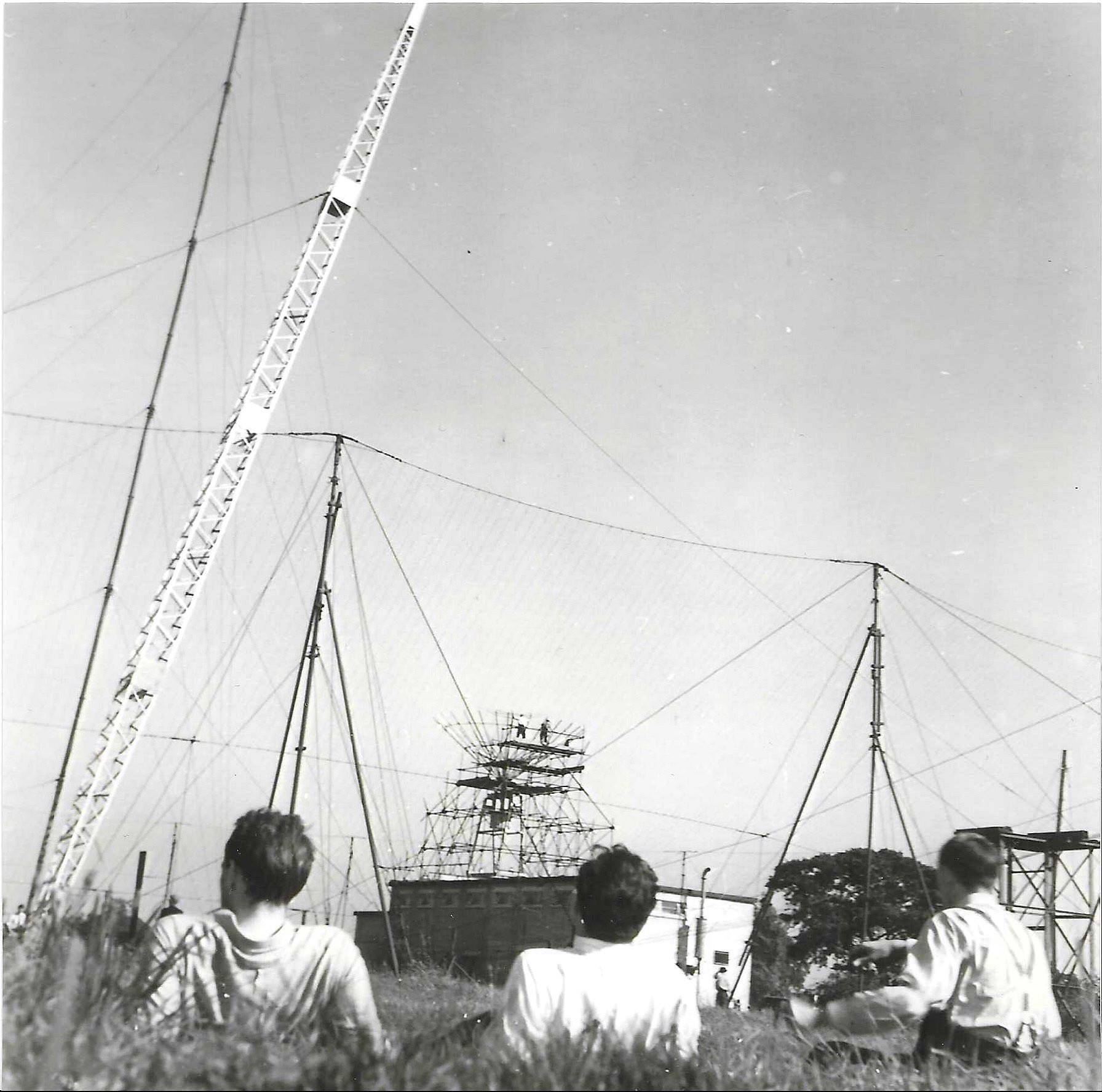 We can't wait to share more stories of the pioneering scientists and engineers in our new First Light Pavilion, find out more here…
More from Jodrell Bank
How curious...