Make a Meadow – FREE activity for ticket holders 1st June.
Posted 24 May, 2023
National Volunteer Week is just around the corner, and at Jodrell Bank, we rely on the invaluable contributions of all our volunteers throughout the year. Their passion and knowledge about Jodrell Bank and its rich heritage make them an integral part of our workforce.
This year, we are excited to invite all our visitors to participate in a special event: Wildflower planting on our grass-topped dome at our First Light Pavilion on Thursday 1st June.
Join us in enhancing biodiversity while enjoying a rewarding experience amidst nature, against the stunning backdrop of the Lovell Telescope. It's an absolute showstopper!
We welcome anyone who doesn't mind getting their hands dirty…of all ages and backgrounds who are enthusiastic about making a positive impact on the environment. As a token of appreciation, Cheshire Wildlife Trust will be joining us, offering an opportunity for you to make your own FREE seed bombs to take home and continue supporting local biodiversity in your own gardens.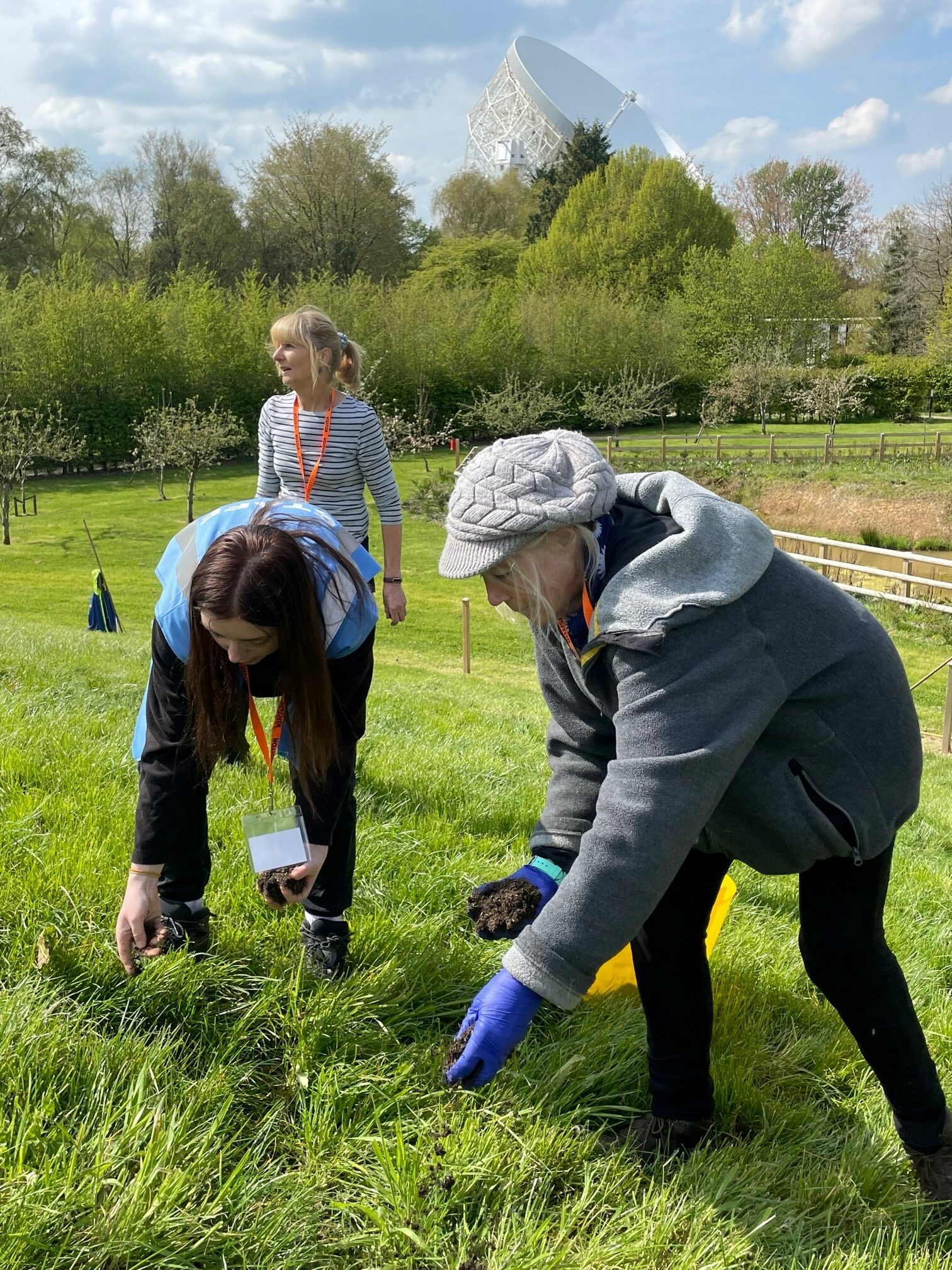 At Jodrell Bank, we believe wildflower planting has numerous benefits, both for the environment and for us. By increasing biodiversity, we create a healthier ecosystem that supports pollinators, birds, and other wildlife. Plus, the vibrant colours and scents of wildflowers create a visually stunning and uplifting environment for our visitors to enjoy. It's a win win!
Don't miss this chance to connect with nature, learn from our passionate volunteers, and make a difference.
*Free activity for ticket holders.
More from Jodrell Bank
How curious...