Wildflower Power
Posted 26 Apr, 2023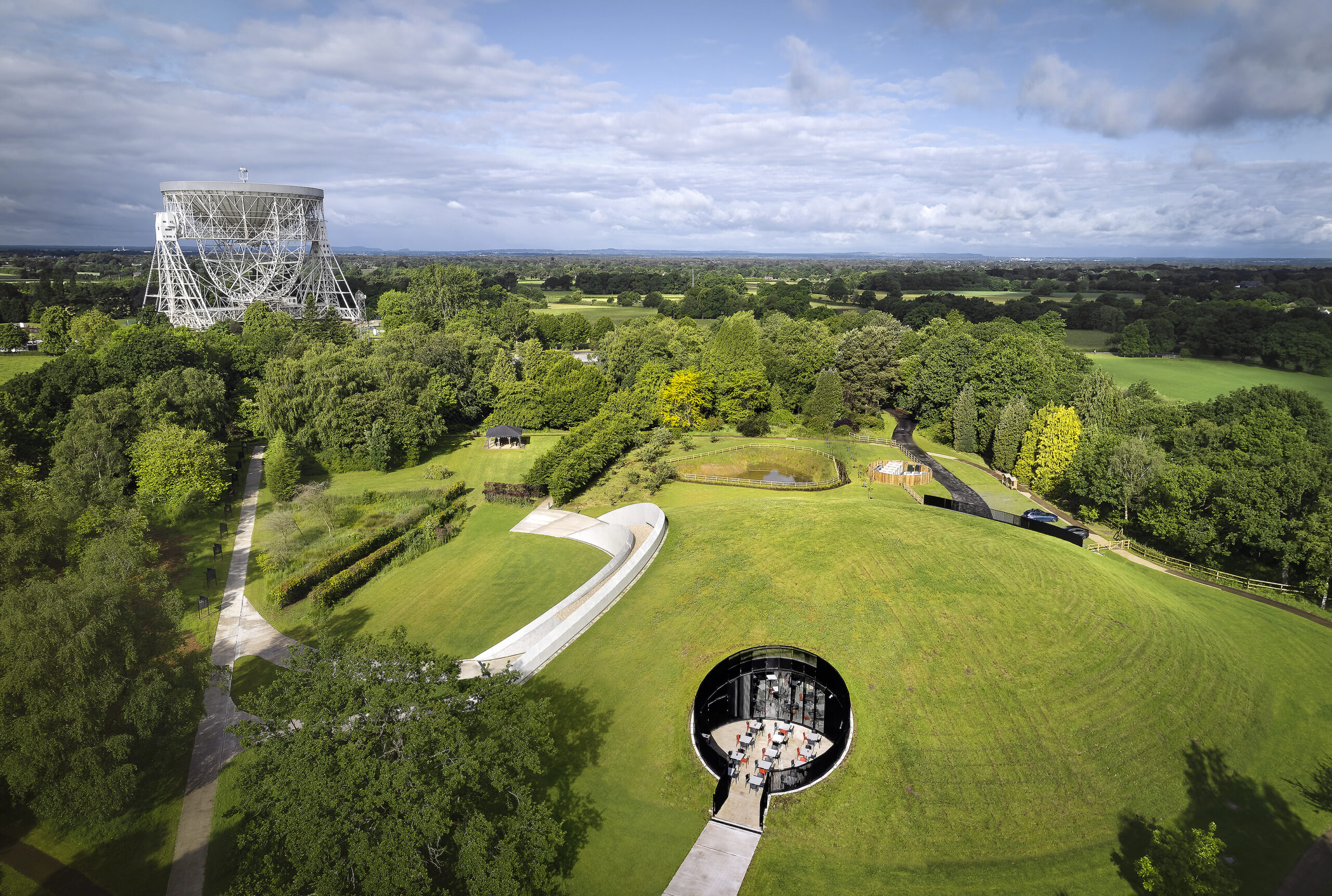 Our spectacular new gallery building, the First Light Pavilion, is about to become even more beautiful.
Opened in June 2022, the gallery houses our new permanent exhibition, The Story of Jodrell Bank, which engages visitors with this striking new UNESCO World Heritage Site. The First Light Pavillion, which is the same diameter as the iconic Lovell Telescope, has a natural grass topped roof, which helps to stabilise its internal temperature in summer and winter, without using active heating or cooling.
This Spring, we are working with our volunteer team and our partners at the Cheshire Wildlife Trust to make our dome even 'greener' by increasing the biodiversity of the species that inhabit the roof.
Our 'Plant the Dome' project involves removing some of the existing grass, as well as seeding with yellow rattle, a species that helps clear space for new germination.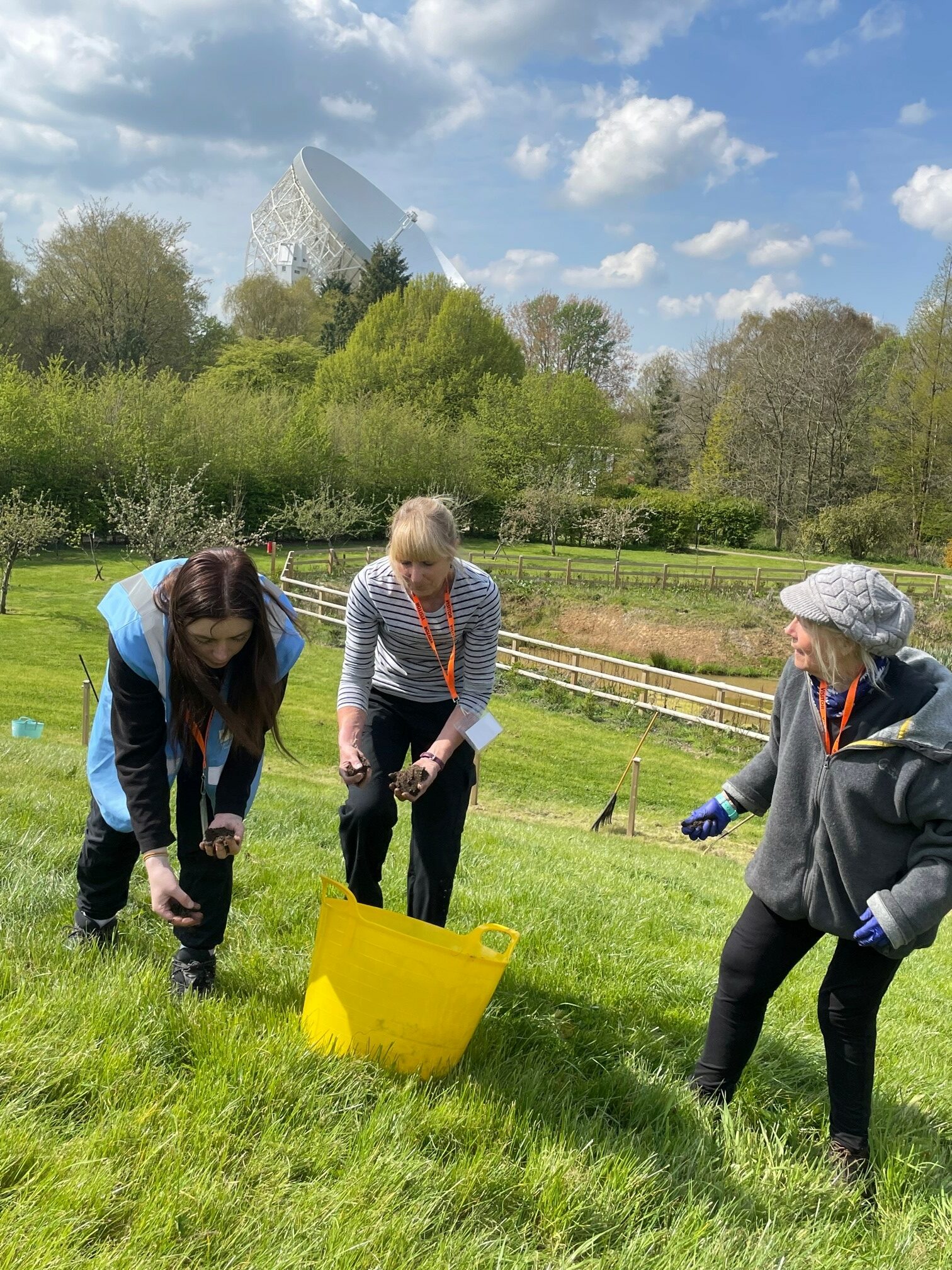 As well as that, volunteers and staff have been busy sowing a mix of native wildflower seeds and young plants (including varieties such as knapweed, birds foot trefoil and ox eye daisy). These will increase the biodiversity of the dome, encouraging insects and pollinators to flourish.
One additional advantage is that the wildflower plants should be more drought-resistant than the original grass, which will increase the resilience of the planting.
Once the plants are established, we will only mow the dome once per year, rather than every couple of weeks or so. This will cut down on our maintenance work too!
More from Jodrell Bank
How curious...