First visitors welcomed to First Light!
Posted 19 May, 2022
We've already welcomed pilot school groups and last week, a mix of Annual and Locals' Pass holders joined us for a preview, in turn providing us with valuable feedback.
On the day, our guests were guided in to the Pavilion and given an introductory talk about the building from Sam. She described some of the fascinating aspects of the architecture, including how the unique dome-like structure matches the shape and scale of the dish of the Lovell Telescope.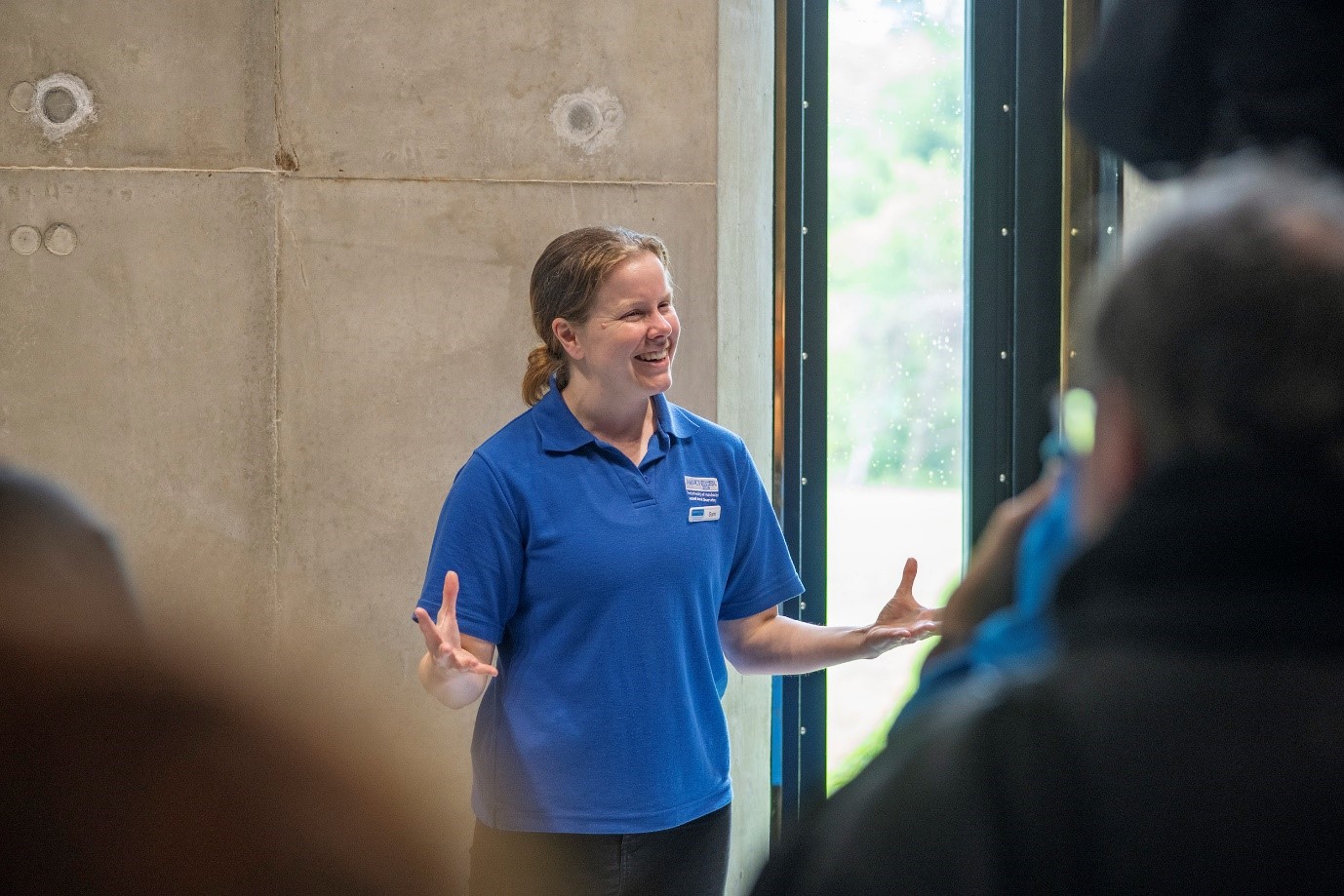 The group then headed in to the Space Dome where they were treated to a preview of a specially-commissioned immersive film on the Story of Jodrell Bank, narrated by Professor Brian Cox. Once open, every visitor to Jodrell Bank will have the chance to experience the Space Dome in this way. The group then settled in to a more traditional planetarium-style show led by Christian, who expertly 'guided' them round the night sky, taking in the wonder of the stars and planets.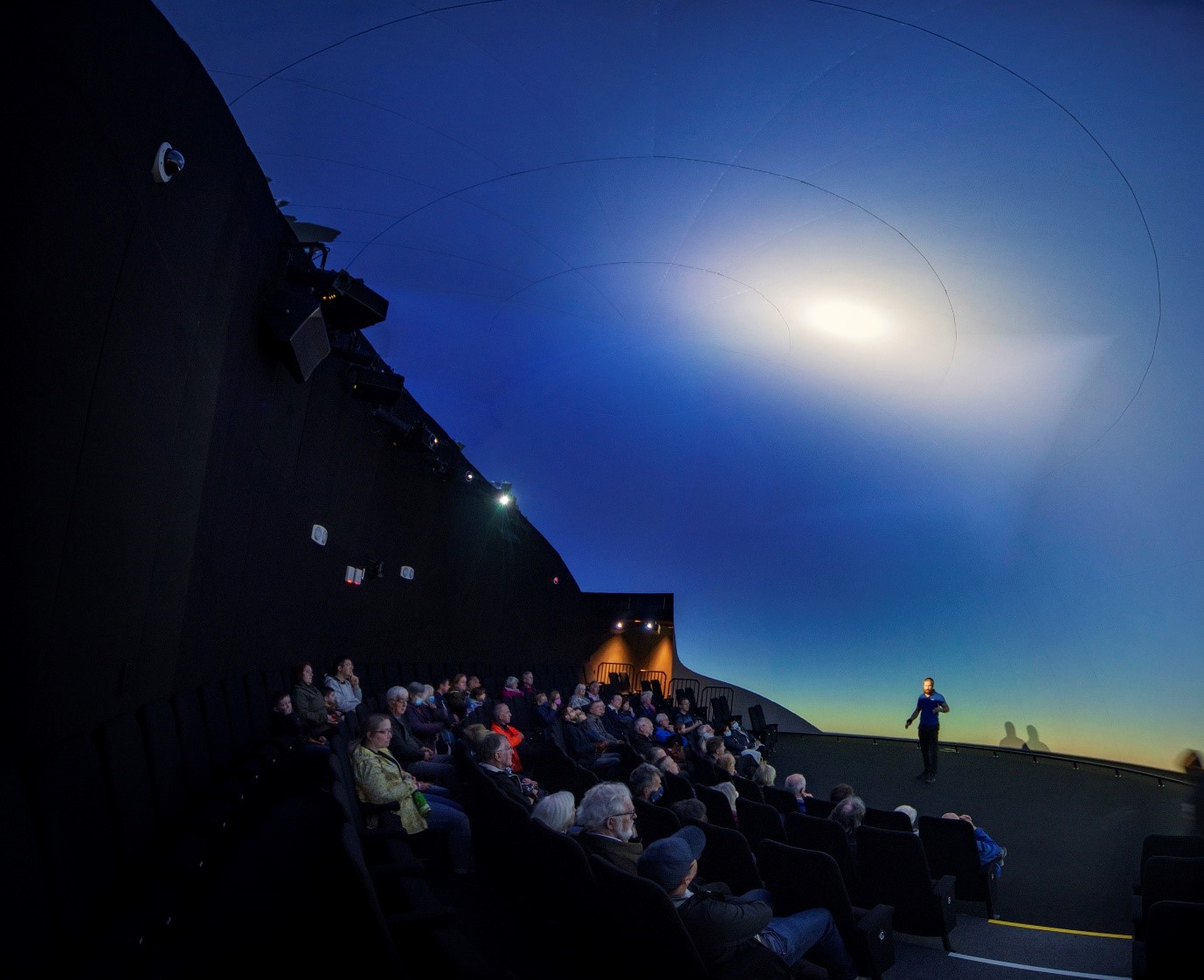 We're incredibly grateful to everyone that joined us last week. Our fantastic audiences have continued to support us over many years and it was wonderful to be able to see them here again, carrying on that journey with us in to this exciting new chapter.
We were especially delighted to welcome the owners of our old Annual Pass, numbers 1 and 2! Here's Christopher Taylor and Paul Kolodziejczak pictured inside the Pavilion. Both have been visiting Jodrell Bank for many years and could remember the old Planetarium.
We can't wait to welcome more people through the doors of this stunning new addition when we open on 4th June. Tickets are on sale now and you can find out more here.
Photography by Andrew Brooks
More from Jodrell Bank
How curious...