A Round of Applause for the Jodrell Bank Team!
Posted 11 Oct, 2023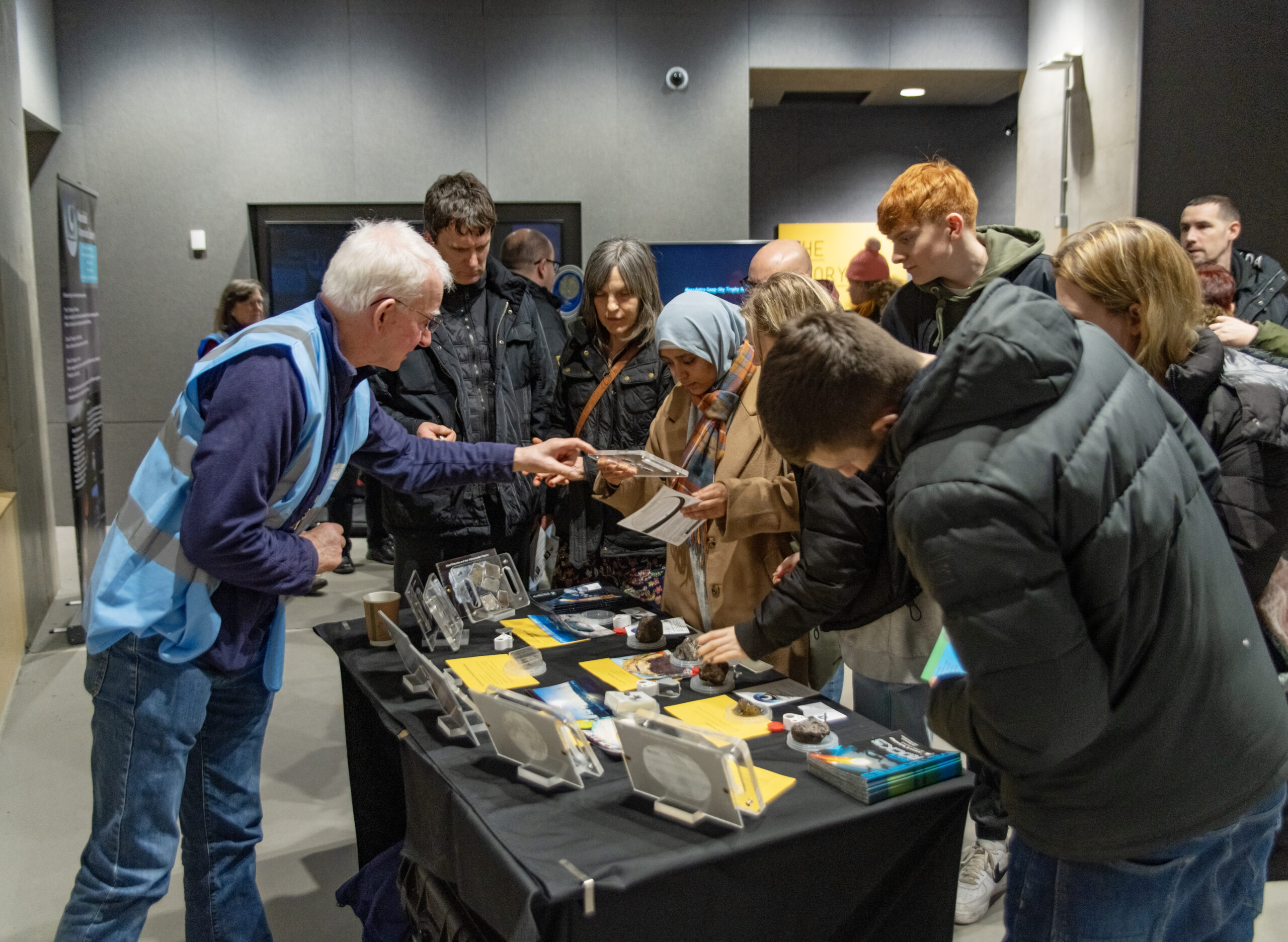 It's been a great year for Jodrell Bank, and we're thrilled to announce that Jodrell Bank have been shortlisted for Team of the Year by Marketing Cheshire!
2023 has been an incredible year so far, with our highly successful series of evening events, the one year anniversary of the First Light Pavilion and another incredible edition of bluedot festival to name just a few, and it's truly all down to the endless hard work of the Jodrell Bank team – well done to all!
Our extensive and talented crew, both working with members of the public and behind the scenes, keep this site running through rain or shine; creating memorable, inspiring experiences for people of all ages. Each and every department has contributed to this achievement, and we want to say a huge thank you to everyone who has given their time and care.
Of course, none of this would have been possible without the incredible visitors who come through our gates every day. At every session and with each group it is your curiosity, creativity and enthusiasm which make Jodrell Bank such a special place to be.
Bringing together heritage, science and art is the core of everything we do, and we're looking forward to giving even more visitors a chance to explore the cosmos; during day trips and through our growing evening schedule, we love finding new ways to teach people about our galaxy.
A huge thank you to Marketing Cheshire for this nomination. The title of Team of the Year, which will be announced next March, celebrates teams from across the North West who consistently aim to go above and beyond for their audiences, and we're delighted to be nominated alongside other outstanding venues such as Chester Zoo and Storyhouse.
Find the full list of nominations here, and to experience the excellence of the Jodrell Bank team for yourself, book a trip to our little corner of Cheshire today!
More from Jodrell Bank
How curious...