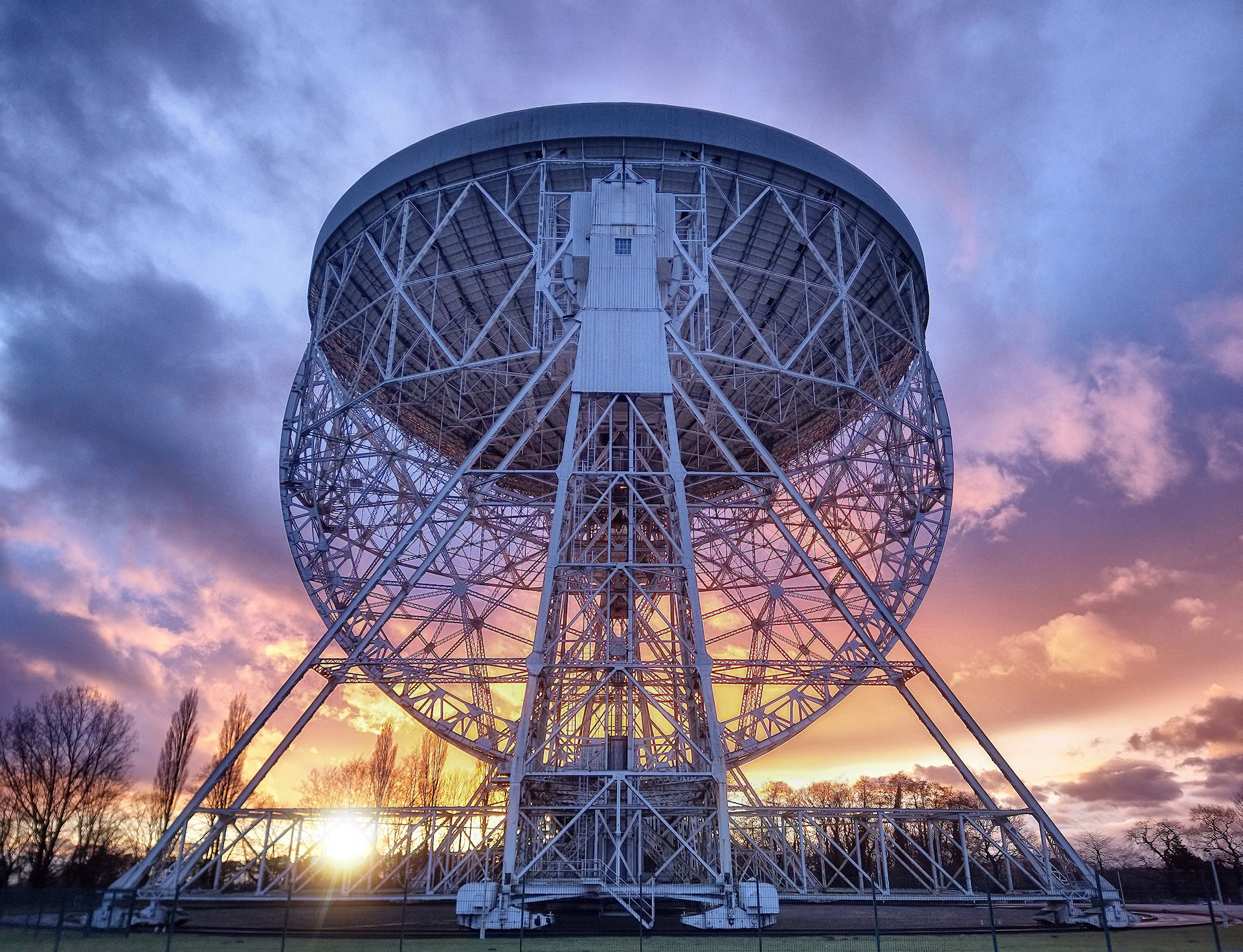 Jodrell Bank at Work
5 Jun, 2023 – 31 Dec, 2023
Included in admission
Exhibition Pathway
10am – 5pm
The giant Lovell Telescope is at the heart of the Jodrell Bank site. A world-leading scientific instrument that sits in the middle of the UK's National Radio Astronomy Facility, e-MERLIN and our UNESCO World Heritage Site, it is used, today, by scientists around the world.
This new outdoor exhibition, Jodrell Bank at Work, explores the activities and developments on the site. These include the role of the telescope and what it takes to run the observatory 365 days a year, including maintaining and upgrading the 3200-tonne Lovell Telescope. Also included are images of the Square Kilometre Array Observatory Headquarters, the development of the visitor pavilions, and of VIP visitors and cultural events, featuring the photographic talents of Dr Anthony Holloway.
About Dr Anthony Holloway
Dr Anthony Holloway, Head of Computing at Jodrell Bank Centre for Astrophysics and Jodrell Bank Observatory, has worked here since 1999 and chronicles much of our, wide-ranging, work via his photographs, which cover astronomy, engineering and our engagement with visitors and cultural partners and have been published in the press and on TV. Outside of work his photographs have been shown in many international exhibitions and has achieved the 'Artiste, International Federation of Photographic Art' distinction.